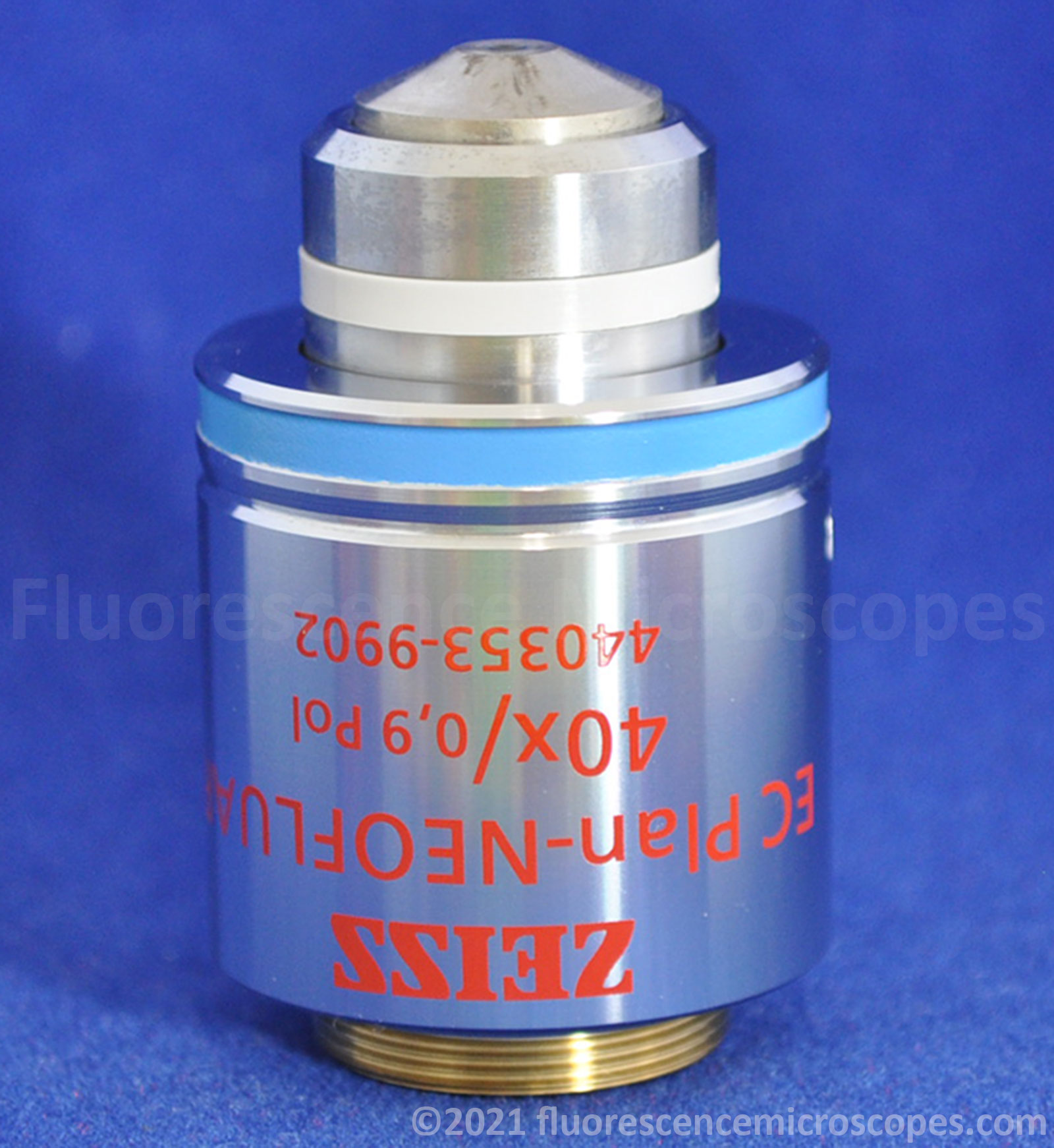 USD $2100
ITEM CODE: L527
Shipping Cost: Free Shipping.
Description:
Zeiss EC Plan-Neofluar 40x / 0.9, ∞/0.17
Strain free. Rated for polarizing. Also excellent for DIC.
Dry. (Does not use immersion oil)
Spring loaded
Zeiss Part #440353-9902
Thread size: RMS
Free working distance 0.41 mm
Made in Germany
Zeiss Price (Year 2012): USD $3,184
Thread size: RMS (20 mm)
Includes plastic canister (not shown)
Condition: Excellent Condition. The front metal surface has some scratches but that makes no difference. The internal glass is in excellent condition without any scratches or problems.