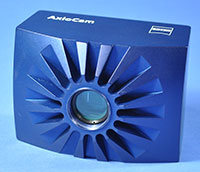 SOLD
ITEM CODE: A132
Shipping Cost: To be determined
Description:
Carl Zeiss Axiocam Color Microscope Camera.
This will need a controller card to work. We do not have the controller card or cable.
Basic software can be obtained free from Zeiss.
Standard C-mount connection to microscope.
We are unable to test. The camera looks to be in new condition.
Sold as-is. No returns.