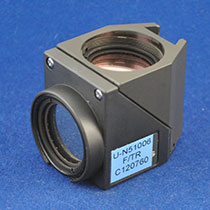 SOLD
ITEM CODE: C119
Shipping Cost: To be determined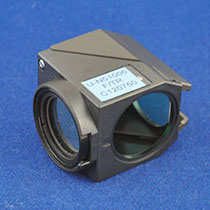 Description:
Fluorescence Filter Cube for Olympus BX Microscope
This 51000 series was discontinued.
Specifications:
FITC/Texas Red or FITC/Propidium Iodide.
Made by: Chroma
Cube Markings: U-N51006, F/TR, C120760.
Refer to factory information for wavelength spectra for excitation, beam splitter, and emissions.
Application: Widefield Microscopy.
Compatibility: Cube is the narrow style for the 6-position turret on the Olympus BX2 and IX2 series (ex. BX41/BX51/IX71, etc) and also retrofits the older 4-position turret on the BX and IX series (ex. BX40/BX50/BX60/IX50/IX70, etc). It will not fit the BX3/IX3 series (ex. BX43/BX53/IX73 etc).
Condition:
Very slight sign of usage. In excellent condition. We guarantee this will work properly.
Includes plastic cube holder (not shown).
Factory Website Link: https://www.chroma.com/products/sets/51006-fitc-texas-red-or-fitc-propidium-iodide