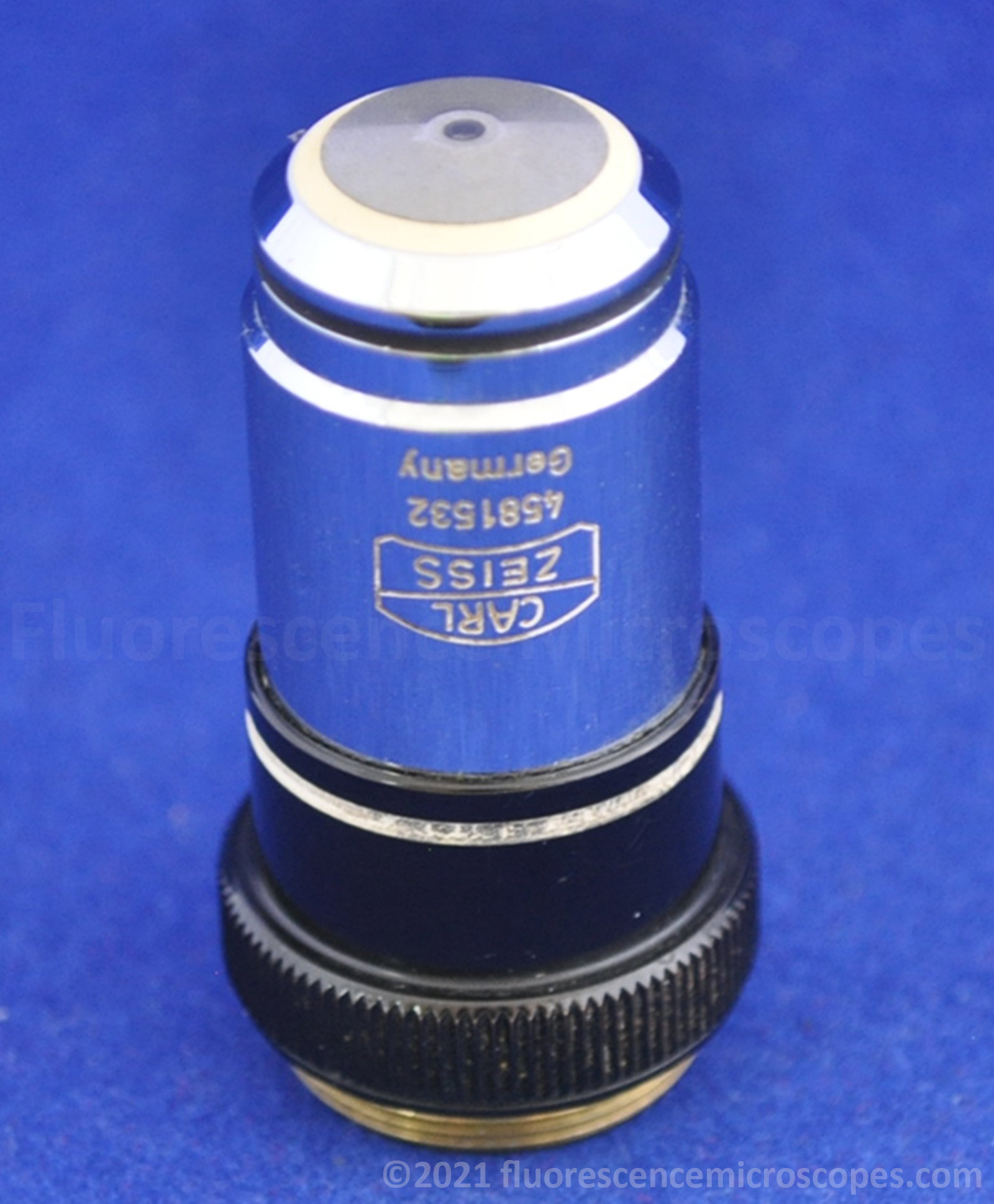 ITEM CODE: L528
Shipping Cost: Free Shipping.
Description:
Zeiss Plan 100x / 1.25 Oil, 160/-
Tube Length (number 160/-). This is not infinity.
Fits the older Zeiss series. Does not work with the newer Zeiss Axio.
Zeiss Part #4581532
Thread size: RMS
Made in Germany
Thread size: RMS (20 mm)
Includes plastic canister (not shown)
Condition: Good condition. We guarantee this will work properly.