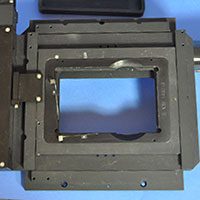 Description:
LEP LUDEL Motorized Stage
Part Number: 99S008-Z2-NE
Model stamped on well plate adapter: S12951 REV B
Description on Name Plate: STG INV ZEISS 100 / 200.
This will fit Zeiss models Axiovert 100 and 200 series inverted microscopes.
Includes 96 well adapter plate and black cover plate.
Condition: Used.