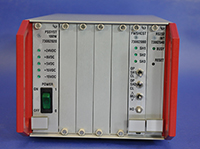 ITEM CODE: A440
Shipping Cost: Free Shipping
Description:
LEP LUDL Controller.
For Motorized Stage on Zeiss Microscope.
Power supply is 100-240V. Autovolt.
Includes power cord (not shown in photos).
Condition: Appears to be in good condition. We did not test this equipment.
We will guarantee this works or you can return it.