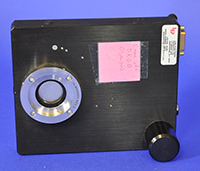 Description:
LEP LUDL Filter Wheel for Olympus Fluorescence Microscope
LEP part number 99A360, SFW 10POS DC W/SH, 74-M000001 REV E.
We are unable to test this equipment. It may not work properly.
Condition: Appears to be in good condition. If you are not satisfied with the purchase, you can return it to us.