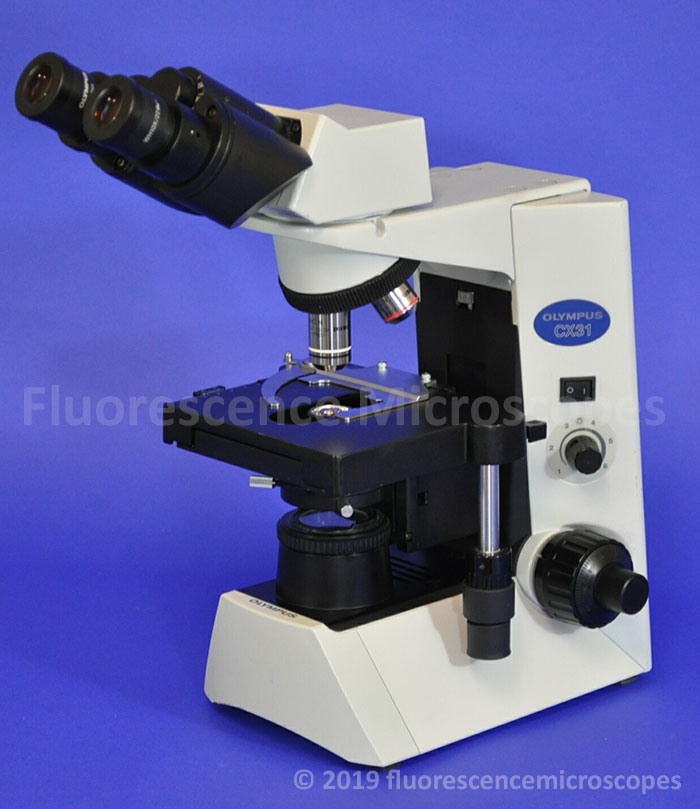 ITEM CODE: A492
Model: Olympus CX31
Shipping Cost: Free USA Shipping.
Details:
Olympus CX31
Binocular Microscope
Eyepieces: WH10X/22. High eyepoint for use with or without eyeglasses.
Objectives:
Plan C N 4x / 0.10, infinity/-, FN22, UIS2.
Plan C N 100x / 1.25 Oil, infinity/-, FN22, UIS2.
For place nosepiece.
Model number CX31 RBSFA
Auto voltage. Automatically adjusts to voltage worldwide.