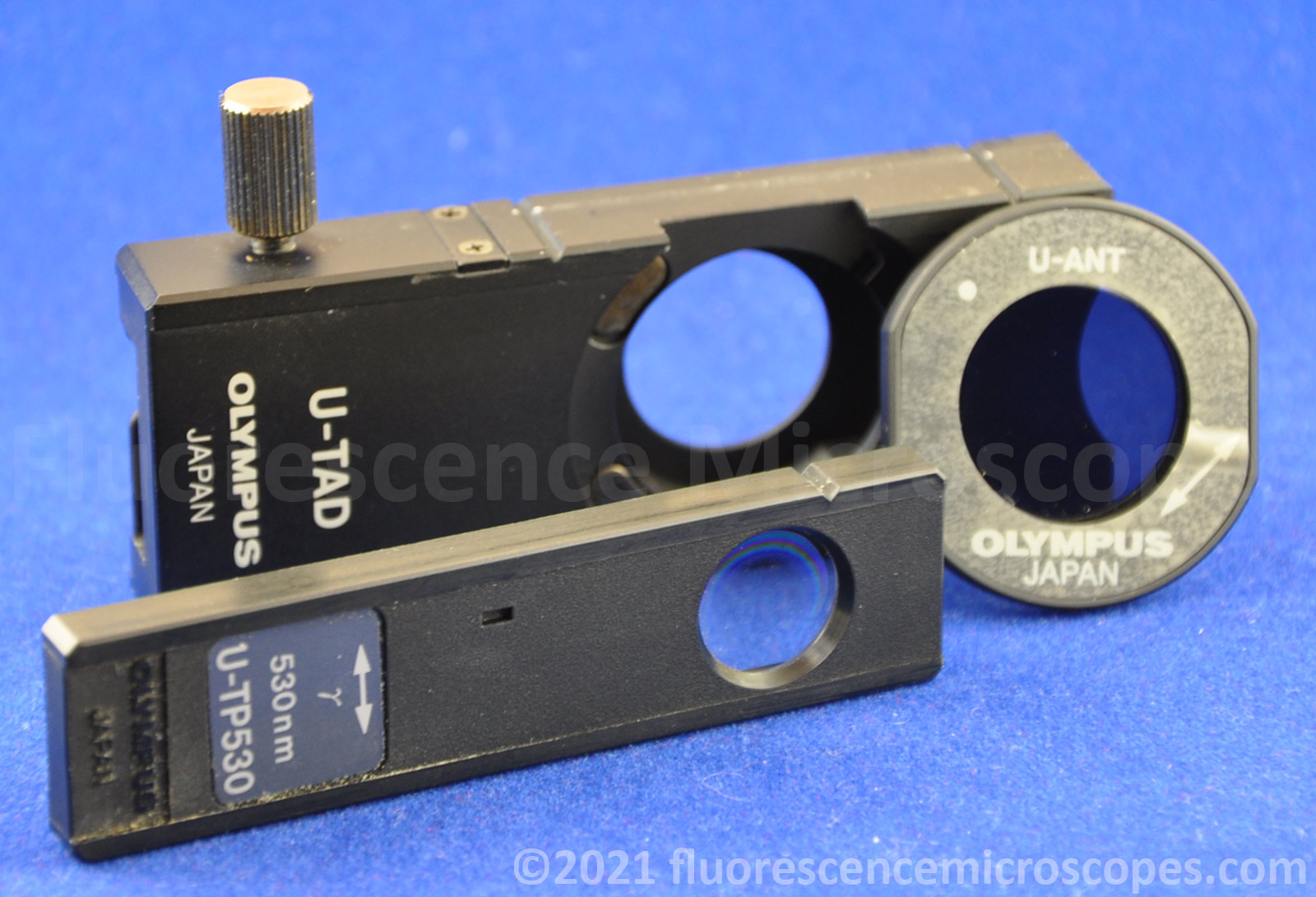 ITEM CODE: A609
Model: Olympus Microscope U-TP530
Shipping Cost: Free USA Shipping. Item Condition: Used.
Description:
Olympus U-TP530 First Order Red Full Wave Gypsum Compensator Plate.

U-TAD Compensator adapter.

U-ANT Analyzer.

The compensator has some delamination as can be seen in the photos. However, this should still work just fine.