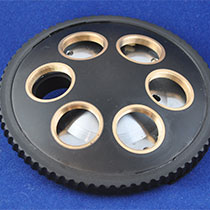 ITEM CODE: A237
Shipping Cost: To be determined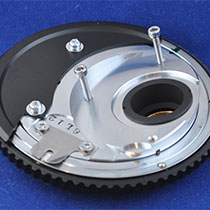 Description:
Olympus Objective Nosepiece for IX70 Microscope.
These sometimes need replacing because the bearings get messed up. This one works perfectly.  It has a smooth rotation plus positive click-stop positions.  Six-Place for up to six objectives.
Condition:
Used but in excellent condition. We guarantee this will work properly.