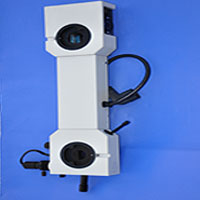 Description:
Olympus U-DO
Dual Observation Attachment.
Includes arrow pointer superimposed on image field of view.
Used for teaching and discussion so multiple users can simultaneously view specimens.
Fits either the BX or BX2 series, but not sure which.
Did not check if has bulb or not.
Condition: Appears in excellent condition but it is untested.