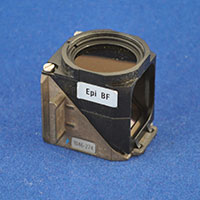 SOLD
ITEM CODE: C102
Shipping Cost: To be determined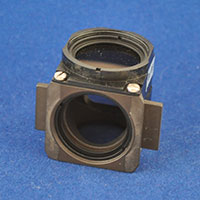 Description:
Reflector Module H Epi BF cube for Zeiss AxioPlan2 Microscope.
Application: Brightfield Incident Light.
Shown on AxioPlan2 Imaging Brochure page 22.
Shown on AxioPlan2 Imaging Operating Manual page 43.
Used in reflector turret as well as in the motorized trinocular head.
Part Number: 000000-1046-274
Compatibility: This is the P&C module version that fits the newer models such as AxioVert 200, AxioPlan-2, Axio Observer, Axio Imager, etc. There is an older module that requires screws to mount. These two types of modules are not interchangeable.
Condition:
Unable to detect any signs of usage. In excellent like-new condition. We guarantee this will work properly.
Includes plastic cube holder (not shown).