This is supplied with the equipment.
Cube #1: DAPI. Works great with these fluorochrome stains: DAPI, AMCA, and Hoechst.
UV excitation with Blue emission.
Exciter filter: Omega 365BP50.
Dichroic mirror: Omega 400DCLP.
Emission (barrier) filter: Omega 465DF60.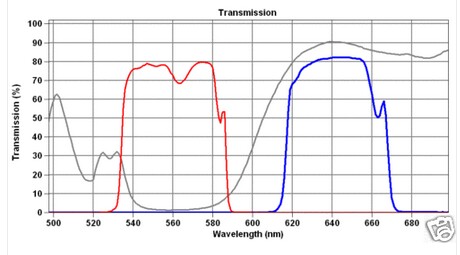 Cube #2: FITC. Works great with these fluorophores: FITC and eGFP.
Spectra: Blue excitation, Green emission.
Omega cube set: XF100-2 with the following characteristics.
Excitation filter: 475/40.
Dichroic mirror: 505DRLP.
Emissions Filter: 535/45.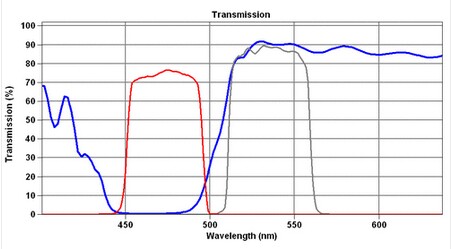 Cube #3: TRITC.
Spectra: Green excitation, Red emissions.
Omega dichroic filter cube:
Exciter: 525AF45.
Dichroic mirror: 560DRLP.
Emission (barrier) Filter: 595AF60.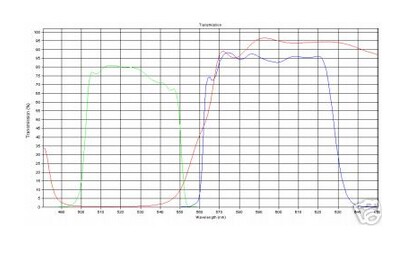 Note: These are new cube sets from Omega. It is important to buy new filter sets to give a good quality fluorescing image. The filters will become burned over time with exposure to the high power mercury lamp. This will degrade the fluorescing image since the transmission of the desired wavelengths is reduced. Upgrading the excitation and emissions (barrier) filters plus the dichroic mirror is important in the refurbishing of the equipment.
Note: We can supply most any filter cube to fit your specific fluorophore application. Contact us for details. We are a dealer for Omega Filters. They are all made in USA.