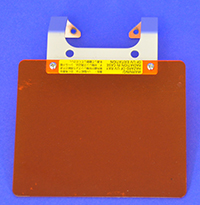 Description:
UV Protection Filter Shield with Metal Bracket Holder.
We are unsure of which brand and model this fits. It may be for Leica or Nikon. It is not for Olympus or Zeiss.
Protect your eyesight from harmful UV, especially when using DAPI and UV fluorescence.
Condition: Good used condition.