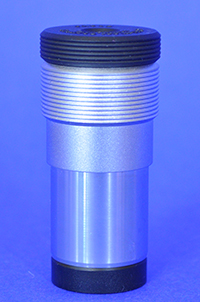 Description:
Zeiss CT Centering Telescope.
This is for phase contrast to center the phase annulus rings in the condenser with the rings in the back aperture of the phase objectives.
The size is the smaller 23 mm diameter. This will fit the older Zeiss microscopes such as the gray line series. Actually, I think it will fit any microscope that has a 23 mm eyepiece ocular opening.
This will not fit the newer Axio line series that use 30 mm diameter ocular eyepieces openings.
Part number: 464822 – 9902. Phako
Made in West Germany.
Condition: In good used condition.