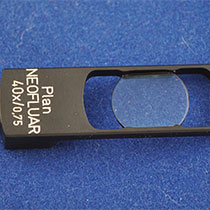 SOLD
ITEM CODE: A226
Shipping Cost: To be determined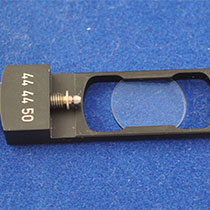 Description:
Zeiss DIC Prism Slider for Plan NeoFluar 40X /0.75 microscope objective.
Fits the Zeiss Axio series.
This slider inserts into the nosepiece slot just above the corresponding objective lens.
Zeiss catalog number: 444450.
The corresponding objective this is used with is as follows: Plan NeoFluar 40X /0.75.
The Zeiss price for this is over USD $700.
Condition:
Used but in excellent condition. We guarantee this will work properly.