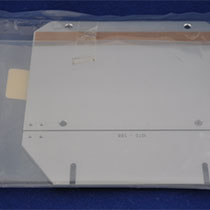 ITEM CODE: A238
Shipping Cost: To be determined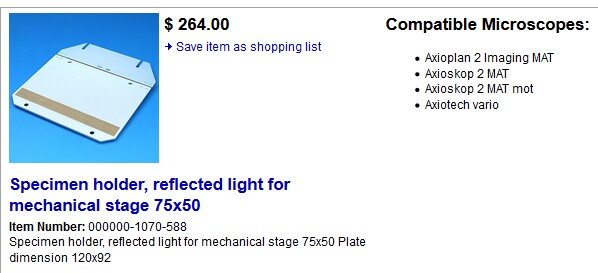 Description:
Zeiss Specimen Holder for Mechanical Stage on Microscope.
Item Number: 000000-1070-588
Zeiss description: For reflected light stages.  Mechanical stage 75×50 Plate dimension 120×92.
Zeiss price $264.00
Compatible with Models:  Axioplan 2 Imaging MAT, Axioskop 2 MAT, Axioskop 2 MAT mot, Axiotech vario.
Condition:
New in factory packaging.